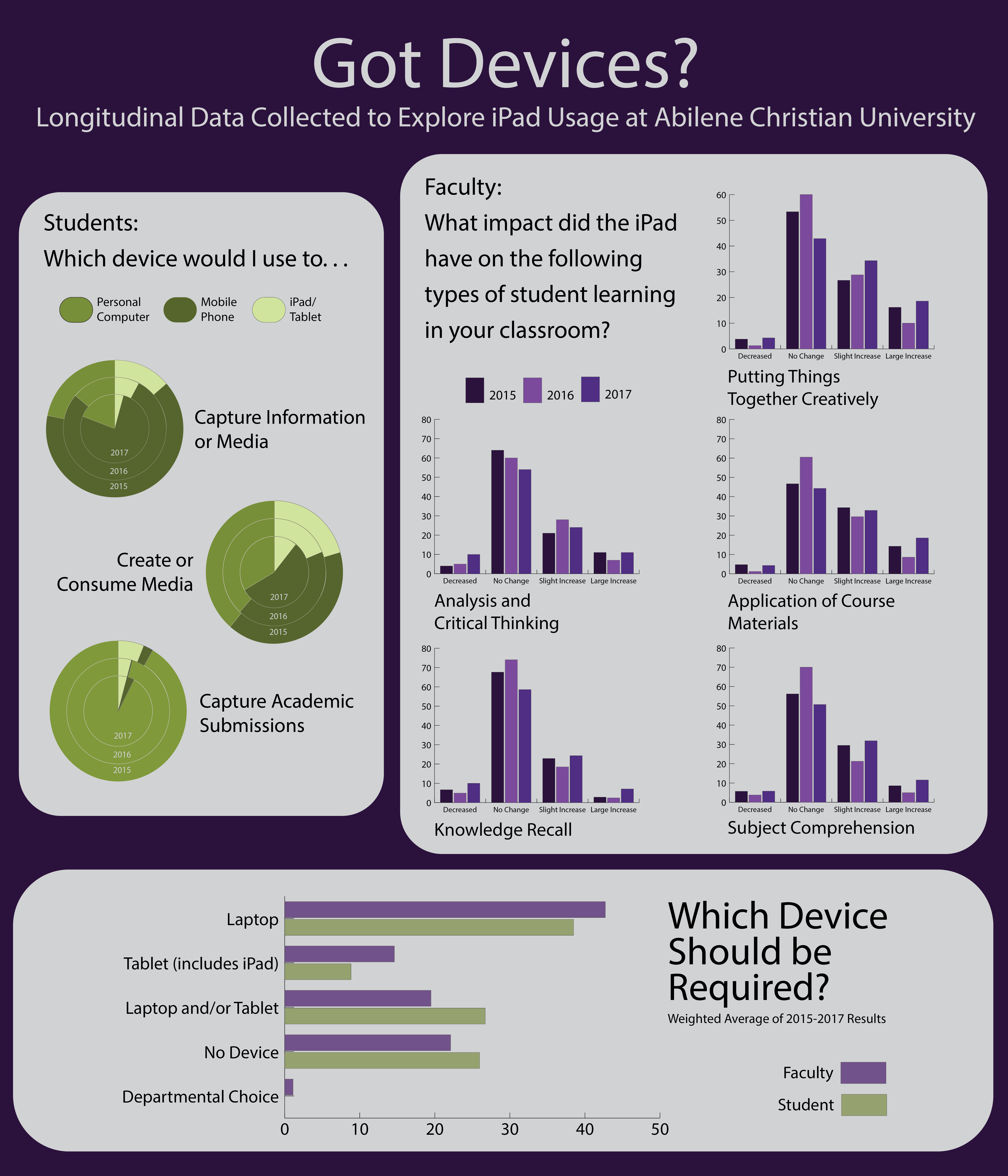 Data Visualization
Data visualization allows a new aspect to data analysis by allowing the researcher to view their data in a new light and to force the data to be understandable to the average viewer. Because data can take on so many different modalities and is used in some form in every discipline, it is important to utilize all of the tools available to you. Charts, graphs, timelines, tables, and box-and-whisker-plots are just some of the more recognizable ways to visualize data, but there are other options and tools out there for you to choose from.

Through the Innovation Foundry ACU students, faculty, and staff can get assistance with:
Data Concepts for Teaching and Learning
Visualization for Poster/Session Presentations
Software Tools for Research such as:
SPSS,
Tableau,
BI,
Adobe Illustrator,
Excel,
Google Sheets
Lynda.com courses are available to all student, staff and faculty.on Data Visualization and all software listed above.