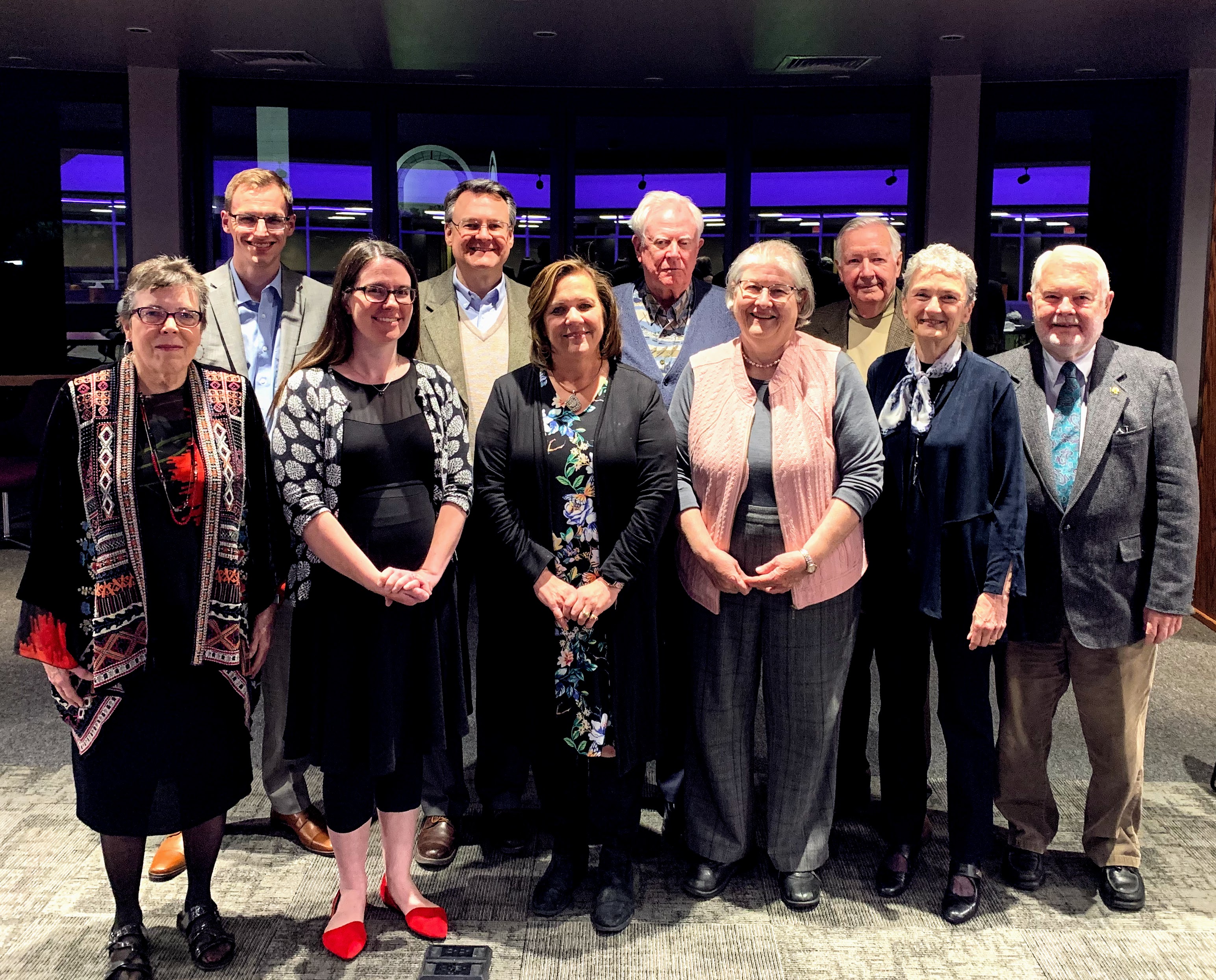 Fundraising

Named Collection Endowments

Named Collection Endowments honor a loved one or special individual(s) by creating a named fund whose proceeds will perpetually support the acquisition of library books and/or other materials in a specific discipline.  Named Collection Endowments can be established for a minimum contribution of $25,000, a total that can spread over five years. Examples of Named Collection Endowments include:

W. Earl Brown Endowment (History/Political Science)
Harper-Loveland Endowment (General Materials)
Christopher and Mary Lou Hutson Endowment (Africana Studies)
Arthur B. and Callie Hortense Milliken Endowment (Special Collections)
Nelson Family Library Endowment (General Reference)
Gaines Stanley Theological Reference Endowment (Theological Reference)
Jewell Watson Library Endowment (English)
Williamson Library Endowment (Science)
Grace Woodward Endowment (Theology)


Friends of the ACU Library (FACUL) Endowment

Contributions to the unrestricted FACUL endowment support academic excellence in the library by providing for the acquisition and maintenance of rare collections and archival materials, enrichment of our information resources, and strengthening of our ability to offer innovative programming.

Library Memorials

Whether you wish to remember a loved one, honor a special individual, or celebrate a momentous event in your life, a memorial gift to Brown Library offers a way to say "thank you."  Giving to the library in honor or in tribute to someone who has touched your life is a wonderful way to express appreciation or to provide a lasting memory of their impact on your life. 


Give to the Library

Dean's Circle

What is the Dean's Circle?

The ACU Brown Library relies on the meaningful connection, guidance, friendship building, and financial support of Dean's Circle members.  Some members are long-term library stakeholders in collections or projects. Membership is by invitation of the Library Dean and based on continuing, substantial giving.

The Dean's Circle supports our commitment to provide a learning environment with creative spaces, devoted experts, and resources that offer students and faculty opportunities for discovery, connection, access, and meaningful experiences which inspire purpose for a positive change in the world.

Benefits of Dean's Circle membership:

Subscription to the library's informative monthly newsletter


Invitation to annual, private lunch with the ACU Library Dean

Invitations to library events and gatherings

Invitations to annual meetings with the ACU President and Provost

Membership in the ACU President's Circle

Acknowledgement of support in the library's annual report

Become a Friend

What is Friends of ACU Library?

Contributions to ACU Library enable Abilene Christian University to build on its tradition of academic excellence through innovative education, real-world learning opportunities, and faculty-guided research. We rely on a combination of endowments, gifts of collections, and cash gifts to supplement and build upon the budgeted support from the university. Your gifts, no matter the size, make you a Friend of ACU Library (FACUL) and offer support for a wide range of programs, activities, and fundraisers. We look forward to connecting with you and hearing about your philanthropic interests.

Benefits of being a Friend of ACU Library

Subscription to the library's informative monthly newsletter

Invitations to library events and gatherings


Invitations to the annual Friends of ACU Library dinner

Acknowledgement of support in the library's annual report
Want to learn more?
Upcoming Events
---
Contact Us:
221 Brown Library
ACU Box 29208
Abilene, TX 79699
Ph: 325-674-2344
Email: library@acu.edu